Snow Shoe Hosting Services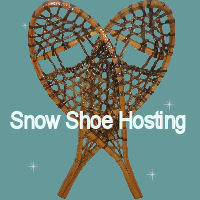 Hosting Services for your Activeworlds Experience
Prices are per year:
Item
Description
Price in USD
P-10 World Hosting
Hosting a P-10 world, 1 world only
$25.00
World Hosting
Hosting 2 or more worlds any size
$35.00
Bot Hosting
Hosting your bot(s)
$30.00
Shoutcast Radio
Hosting Shoutcast Radio
$100.00
Website
Website Hosting
$100.00
World Package
Hosting any size world and 1GB OP space; $5.00 per additional GB of space
$120.00
Complete Package
Hosting any size world
Bot hosting
OP space 5GB
Website hosting
Shoucast Radio host
$250.00
Other custom packages available upon request, price to be negotiated
Contact me at:
thunderjack35@yahoo.com
Attention Please Read !!!
Use of my services means you agree to the following...
YOU are responsible for your own data backups and world backups...

You will have access to the world admin and FTP Client access to your object path space...

You are responsible for managing your own world and object path...

So Please make regular backups of your world and object path.